Our Years with EXO :: A Look Back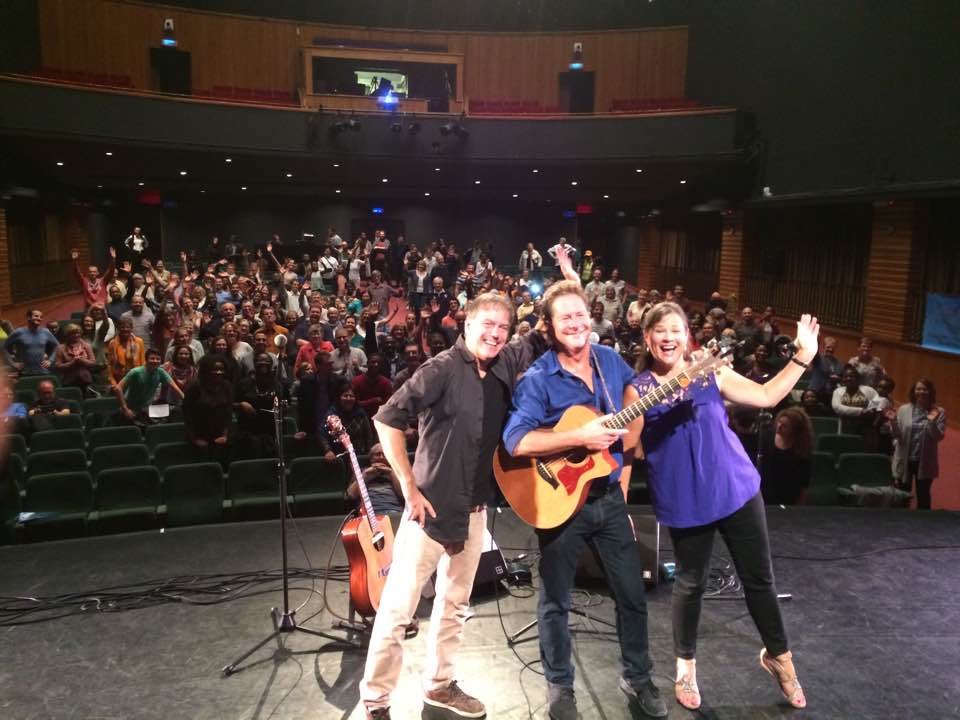 When I first began to consider the idea of moving to France to serve in missions, our pastor at the time, Dan Hall of Cornerstone Church in Jackson, encouraged me to visit the country first to get a feel for it, meet people there and see what God had for us.
My first trip over was in 1994 with Pastor Dan to serve at a conference for missionaries in western France. There, I met a number of missionaries who had given years of their lives to France.
Little did I know that 20 years later Kathryn Baxter, who was there with her husband Robert, would host ConVerge Paris for five years.
Nor did I know that Steve and Miki Thrall would launch a thriving arts ministry in Paris and later, partner with our ministry colleagues Jim and Anne Mills in a European-wide arts network.
I also had no idea that after being given a CD of the French-language worship music of Chris and Laura Christensen and their group, 'EXO' that I would one day travel and sing with them throughout French-speaking Europe, Africa and the Carribean.
As I returned home to Jackson, MS after that first trip to France in 1994, my head was spinning. I loved the country of France, I loved the missionaries I'd met and my longing to serve there grew stronger.
As I drank my coffee every morning before going to work, I listened to that EXO cd and the one that followed it, helped keep the dream alive in me for four years until we moved to France April 1, 1998.
Fast forward past:
Our two years in France where I rubbed shoulders with Chris and Laura and their kids at a conference in Macon;
A whirlwind change of ministry and geography in which we landed in Waterloo, Belgium – the same town where Chris and Laura lived;
Our children became fast friends – and after a series of events I was invited to direct a choir at a live recording of EXO; and later invited to tour with the group.
Never in my wildest dreams – well, maybe only in my wildest dreams – would I be on tour with EXO! I had always wanted to be a back up singer and boy did my dream come true! I had the honor of traveling to Ivory Coast (twice), Togo, Congo and the Democratic Republic of Congo; to the French Carribaean islands of Martinique and Guadeloupe as well as the mainland French Guyana; and of course throughout Switzerland, France and Belgium.