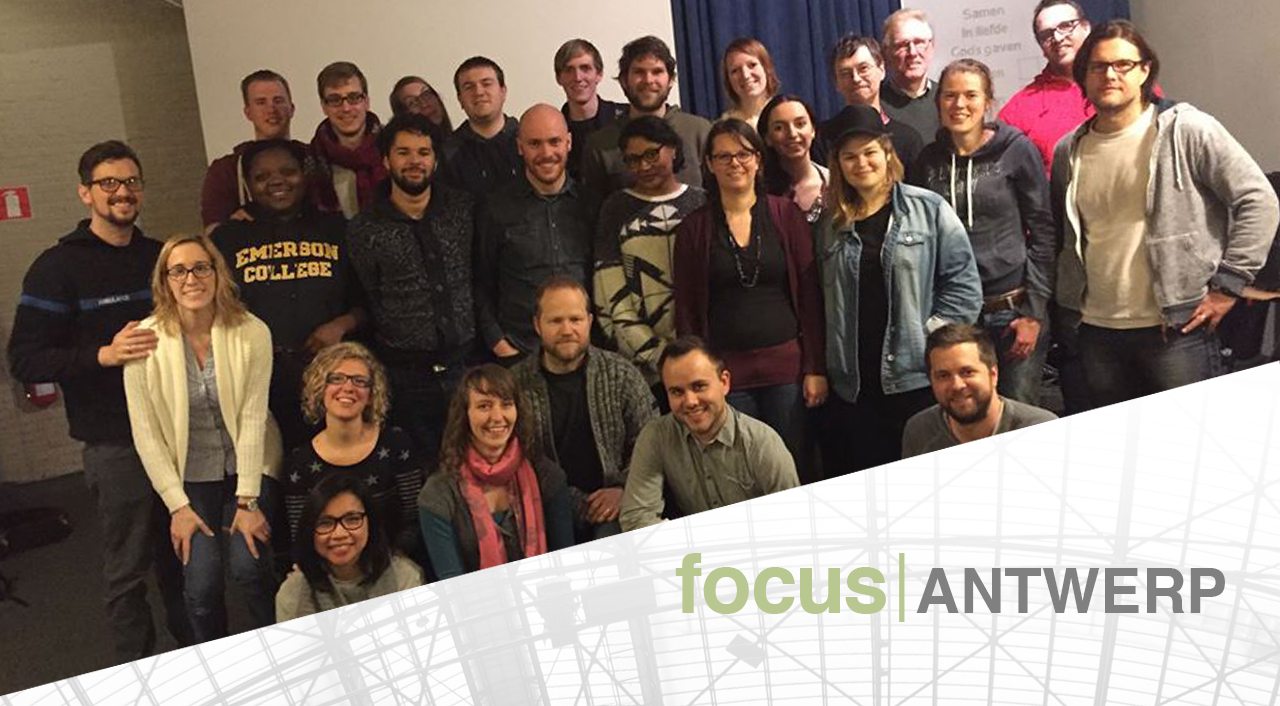 Focus Antwerp: An Evening of Worship and Training
About a year ago, we met a wonderful worship leader in Antwerp by the name of Britney Huysman. We've been working with Britney to organize our first ConVerge in Antwerp next October but in the meantime, she asked us to come and do a 'Focus Session' for two international churches in Antwerp. We did this on March 2 at Lighthouse Fellowship in Antwerp.
About 30 folks from Lighthouse Fellowship and Vineyard Antwerp participated in the Wednesday evening training session. Joining Jeff on the teaching team was Zach Lowrie, worship pastor of Christian Center; and professional sound engineer and Christian Center volunteer Nicholas Blasband.
Our Focus Sessions are 'mini-ConVerges' – where we have worship, a general teaching and then workshops – with the entire event lasting about two and one-half hours. Since 'Focus Sessions' are equal to a half-day of teaching, we're able to offer them mid-week which makes the format ideal for some churches. Plus, it whets their appetite for a full-day of training through ConVerge.